January 25 2016
Shock CEO of Broward Health Florida dead by Suicide 10 days after Heart Bypass Surgery.
Jan 25 2016
Colleagues Mourn Loss of Broward Health CEO Dr. Nabil El Sanadi
Feb 2 2016
2 Probes at Broward Health follow President's Suicide
Dec 12 2017
State attorney files Criminal charges against Broward Health Officials 
Feb 2 2018
Broward Health names Capasso CEO as she battles misdemeanor charge
More Corruption at Broward ….
August 2018
Broward Sheriff's Office Withheld $12 Million In Pay From Deputies

Mysterious Deaths of 2 officers following Parkland Shooting.
April 16 2018
Outspoken Broward Deputy Jason Fitzsimons who believed the Parkland tragedy was being used to promote Gun control Agenda to gain traction in the Upcoming Election Mysteriously Dies & It All Goes Quiet Parkland Shooting
April 25 2019
Also Broward County Deputy #MarshallPeterson
died on 25 April at his home. That's 2
#
BrowardDeputies
that died mysteriously in April after the
#
ParklandShooting
Valentines Day shooting 2018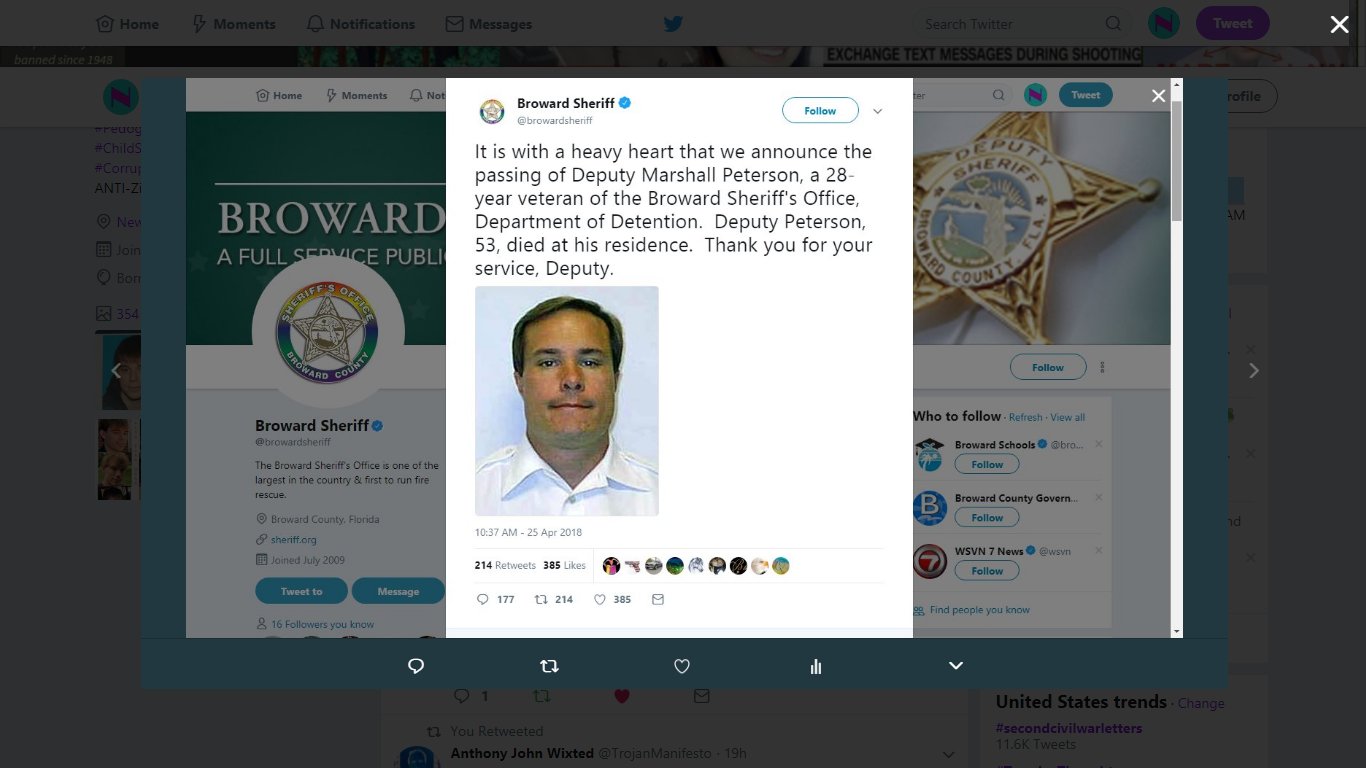 BROWARD COUNTY:
Operational Headquarters for Israeli Intelligence-Directed False Flag Operations and Mass Casualty Events in America